The first time I saw 'Palakhi' , it was a tradition to me. Another time it became an emotion. Another time it became a process. This time around I was not sure what it was or what it is to me.
If I am not wrong, I went to the usual busy FC Road (Pune) looking for the innocence of this system. Interestingly enough I was greeted by a lot of people who asked for money (beggars) and a lot of people who wanted to get a photo clicked so that they will feature in tomorrow's newspaper. I never offer anything to beggers and I am not a person from press, thus I could not help them out. But the expectations were high & it felt dirty. Along came a man who demanded photograph, I obliged with a smile. He insisted that I should spread this photograph everywhere in the world, as it must be known to all that Palakhi is the ode to the truth, for he was the witness.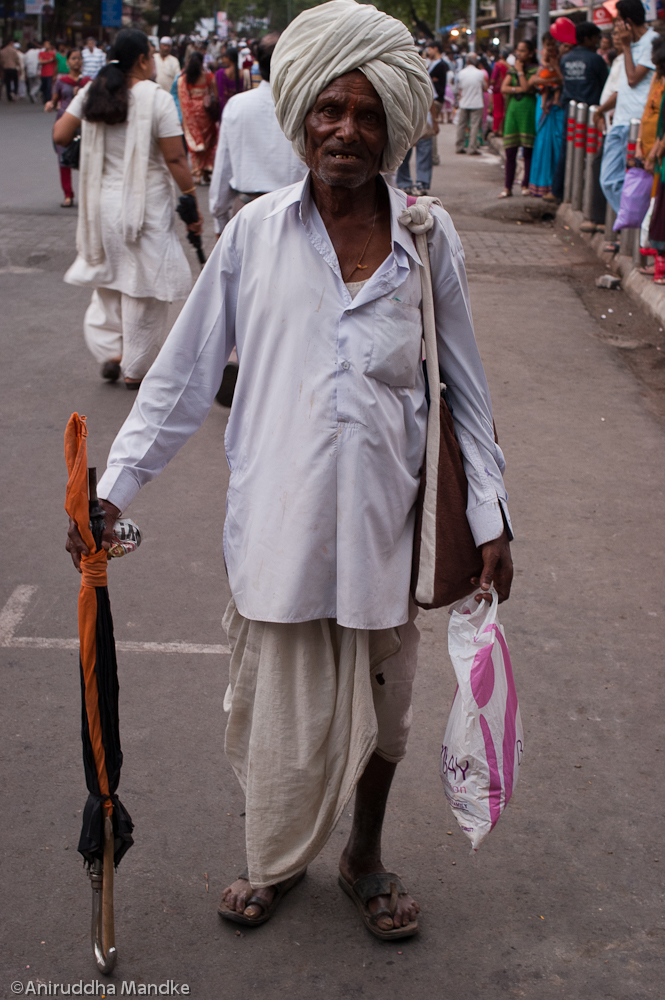 Another man approached with much hastle and with his kid, asked for a photograph. As a photograph it played well but as a photographer it made no sense to me.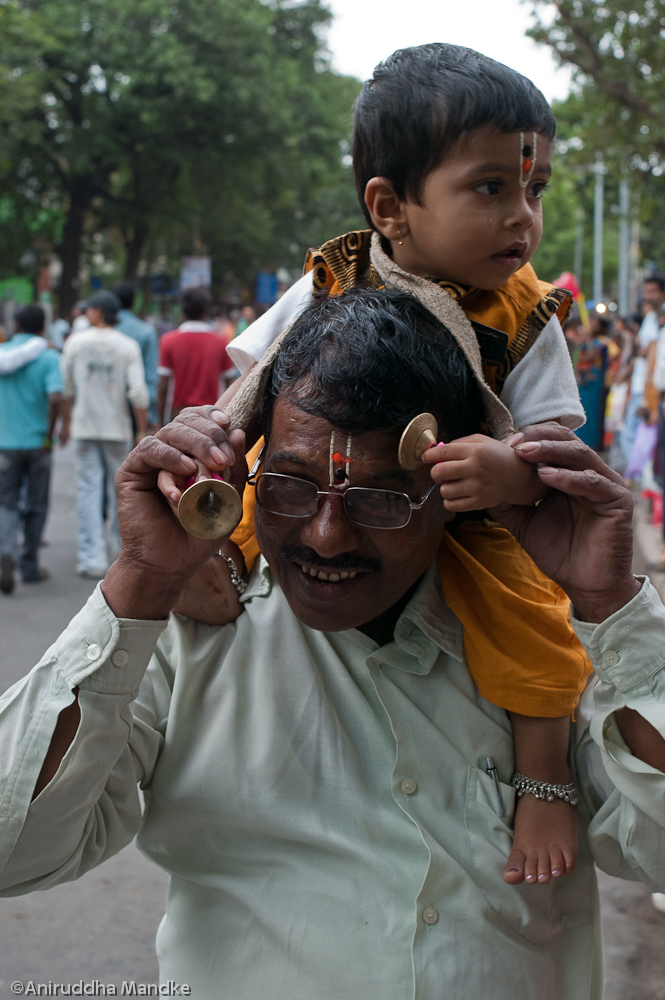 I was feeling rather depressed. But like the auspicious flow of an enticing storyboard, an old man approached my brother asking if he knew a place where strong bag can be bought. Apparently his grandchildren had gathered a lot of food and given it to him. He looked around. Another man (Choapdar - one with rather importance & authority) from his village approached him and asked for water. This man standing tall with faith replied " सकाळी माउलीच्या पायाशी पाणी प्यायलो होतो. आता परत
माउलीच्या पायाशीच पाणी पिणार."[I had water before leaving from Alandi with the Palakhi. Now once we reach our stop at Vitthal Temple in Pune I will drink water again]. The Choapdar ignored his remarks and asked if he had anything to munch on. He replied again with more softness "
सकाळी माउलीच्या पायाशी खाल्ले होते, आता परत
माउलीजवळ गेल्यावरच खाणार.
" [ I ate in the morning before leaving from Alandi with the Palakhi. Once we stop at the temple, I will be at peace and will eat ]. The Choapdar gave up and remarked that he should perhaps sit. The old man promptly replied "
इथे नाही, माउलीच्या येथे बसणार" [ I will sit once we reach the temple, not here, for it is not His call].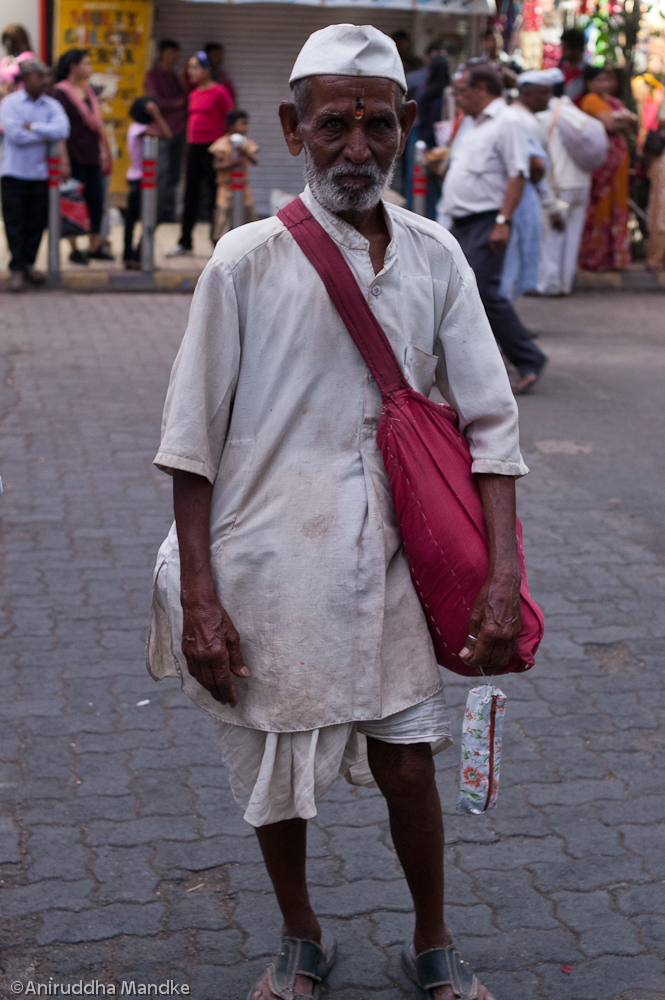 Let me give some facts : Alandi is about 30kms away from the city of Pune. About 100,000 people or should I say faith driven people join in Pune to continue towards Pandharpur, the city of Vithoba (God form of Krishna). Pandharpur is about 200kms away from Pune. Every year, in excess of 100,000 faith driven people walk this road to meet their God; or should I say our God? Many of them don't eat or drink water when in journey. I wonder what it takes, perhaps just faith. One need not be atheist, theist, Hindu, Buddhist to walk along. One needs faith to walk along or not?